Reviews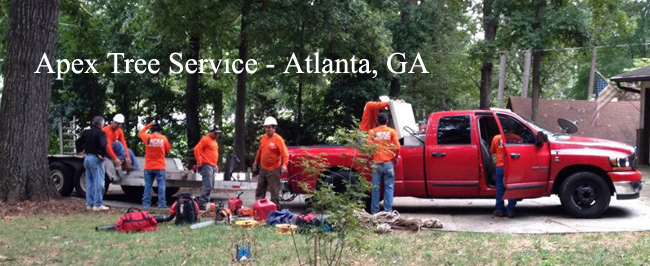 5-star Reviews for Atlanta Tree Service



We appreciate your positive review!
If you have had a positive experience with Apex Tree Service please use the links below to leave a review. Google and Facebook value customer reviews and they help us serve more customers like you. Thank you very much for your help!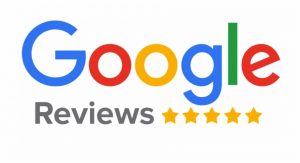 Apex Tree Service strives for excellence – Professional Tree Service in Atlanta
Note: If you have had a less-than-positive experience with our service please Email Us to report it to our management. We are concerned about the service we provide and will correct any problem that is reported.
---


5 Star Reviews for Tree Service in Atlanta, GA


"We've used Apex Tree Service for 2 homes now. John was great to work with. Competitive pricing, quality tree removal and trimming, and quick and tidy clean up. Our yard looked better when they left than when they arrived. Highly recommend!" – Rick P.


We have used Apex Tree Service for years to service our residential and commercial rental properties. They always charge fair prices and the quality of the work always exceeds our expectations. I highly recommend calling Apex Tree Service for all of your tree service needs. – William W.


Can't Get Anyone Better!
"I must first say they did my tree removal for a great price. But, most importantly, they were quick, thorough, and left the work site spotless. Their employees were some of the best I've ever seen. You CAN'T GO WRONG hiring Apex Tree Service." – Jerry (GA)


Excellent Service Great Price!
"After calling many top rated service providers I had Apex Tree Service come out for an estimate. Their price was much better than the others. We scheduled the job and were very happy with completed project. Excellent price and quality." – Nicole (Atlanta)


Great Service!
"Took down a large tree from backyard. Preserved much of our fence. Great price and professional service. Showed up on time with a large crew. Even took our yard waste from our lawn service!! Would definitely call them again. Highly recommend Apex Tree Service." – Lynn



One Phone Call & 24 Hours Later All Finished – A+
"A Large Hickory tree came down in one of the big storms a few months ago. I found John on Kudzu. He answered the phone at 6 PM, was at my house an hour later. He gave a reasonable quote for the downed, still-hanging tree and we agreed to take down another large Hickory, three large Pines, and several small dead, or dying, trees.
The next morning he had an army, about 10 guys, of very well-trained very polite men working like an assembly line. It was awesome watching the talented guy climbing the large trees very close to my house and dismantling them. I'm writing today because I needed to look up John's phone number. I'm calling him tomorrow to ask him to do a few small things that I should have had done the first time, he suggested some of them that I chose not to do at the time. Everyone at Apex Tree Service was very personable and professional. A+ Service and Value." – Tom (Smyrna, GA)


Fast and Professional Service – Great Job!
"My husband and I had four different companies out to give us a quote on removing a large Bradford Pear from our front yard. We chose Apex Tree Service and are very glad we did. They were able to accommodate our tight schedule, showed up on time, and worked safely and efficiently to get the job done right. Highly recommend them, specifically the representative we worked with named John. (770-310-1195)" – Beth (Marietta, GA)


Best Tree Removal Service!
"This company is the best. Professional, good price, nice people and left my yard in better shape than when they came!!! Awesome!! Contact John Lay 770-310-1195 at Apex Tree Service." – Don (Dunwoody, GA)


Kudos to Apex
"Apex Tree Service did what they said they would do when removing a large tree from our yard at a reasonable price. They did it without making a mess and not tearing up my lawn or other trees. I would certainly recommend them to any of my friends and neighbors." – Macarther (Atlanta, GA)
Apex Tree Service
Average rating:
4 reviews
Feb 8, 2021
A+A+A+ Top Notch company
This crew is truly awesome. I had 2 huge pine trees dead center of my house and my neighbor house which was a distance of about 60 feet. They cut the trees down with with such precision not even touching either house. They are affordable. i would not consider no other company for my tree svc even if price was cheaper. I intend to use them again.And they cleanednup all the mess that was made.
Feb 8, 2021
Apex Tree Service Did An A+ Job
Greg and the Apex Tree Service team were nothing short of perfect! I had Greg come out and give me a quote two days ago and got a call today asking if they could start the job. It seems like since COVID started it's the little things that get you excited, so we were happy to have them come right away. The Apex Tree Service team was organized, clean and overall it was clear these guys knew what they were doing. What I loved most about the entire experience was that Greg was very personable and wasn't looking to itemize each tree and charge for every little thing but rather the time and effort that the job was going to take. I highly recommend this company!
May 22, 2020
Best Tree Service Company
I always use Apex Tree Service for my tree service needs. Their prices are reasonable and they always do a great job. I highly recommend them!
May 22, 2020
The best choice!!!
Apex Tree Service was working at my neighbor's home. I started asking them to quote me on some work for my yard. I could not believe the prices. They came straight over and started working. They had everything completed very quickly and exactly the way I wanted it. Alfred was very nice and I would highly recommend them for any tree services that you need.